While Iron Man is rightly credited for being the MCU starter and the one film where everyone realized Marvel was working towards something big. But were it not for the success of Blade in 1998, Marvel movies would probably not be what they are today. All we would've known them for was the horrible TV movie featuring the Fantastic 4.
Iron Man did start the MCU but Blade showed the producers and studios in Hollywood that a Marvel movie can be profitable. The deluge of Marvel movie that we saw at the turn of the millennium can be attributed to Blade so the movie needs to get the respect it deserves. Still, after three movies that has gone on to become cult-classics, the franchise was over.
Wesley Snipes starred as Eric Brooks aka Blade aka Daywalker in the three movie that collectively made close to $450 million at the box office and massive following since then. For years fans have asked for a origin, or a prequel, or a sequel, or anything at all featuring Blade and here we are going to break down everything we know so far about the beloved character coming into the MCU.
Wesley Snipes' Crusade to Get Blade 4 Made in the Late 2000s
After the success of the first two Blade movies, a third film was greenlit and it was a little bit of a come down for New Line Cinema who owned the rights to the series. The third movie came and went and then a TV show with a new actor came about but lasted as long as it took me to write this sentence. Despite all of that Wesley Snipes never lost hope that more films can be made featuring the character.
By the time MCU was picking up steam and superhero movies were looking to define the next decade in Hollywood filmmaking, Wesley started pitching Blade film to people over at Marvel studios. A prequel origin story was floated but stuck in limbo but a fourth movie was picking up steam with ideas floated as to how the character would be integrated into the MCU.
It was just bouncing of ideas though as the fourth movie died a silent death of inactivity. And as with most contracts in Hollywood adaptation, if you do not use the source material for a limited period of time then rights reverts back to the original company. After 6 years of inactivity and failing to get a movie greenlit, Blade came back home to Marvel Studios in 2012 and renewed talks began to do something with the character.
After Daredevil came back to Marvel and they decided to make it into a Netflix show, fans were excited that Blade would get the same treatment. But Marvel was not budging on the character which is why when all hope was lost, an Oscar winner came to the rescue of Eric Brooks.
Mahershala Ali's Pitch to Marvel in 2019 Saved Blade
Eric Brooks was going to become one of those characters that some fans know and reminisce about as another decade was coming to pass. But all of a sudden during the comic con panel of 2019 where Kevin Feige made a big show of revealing the future of MCU, to everyone's surprise, the final introduction was reserved for Mahershala Ali.
The actor came on stage after Kevin explained that he had no time to discuss about Fantastic 4 and mutants. Mahershala had only months ago won his second Academy Award but the fans had no clue why he was there at a Marvel panel. Well, until he pulled out a Blade cap and put it on to mass hysteria, that is.
Also Read: Marvel Studios' Fantastic 4 Movie – Everything We Know So Far!
After the event much of the talk surrounding Marvel was about Blade and Mahershala Ali with Kevin Feige explaining that it was the two time Academy Award winner who came to Marvel Studios and pitched the film to them. Eric Brooks was not in development at Marvel until the actor showed up to share his vision and idea for a film set within the MCU.
While purist Blade fans were not particularly happy about someone else taking on the role of Eric Books/Daywalker. They wanted Wesley Snipes to play the character again but you can't always get what you want. Still, Wesley was nice about the whole things, even giving his blessing and offering to help if he was needed.
Present Day and Beyond for Blade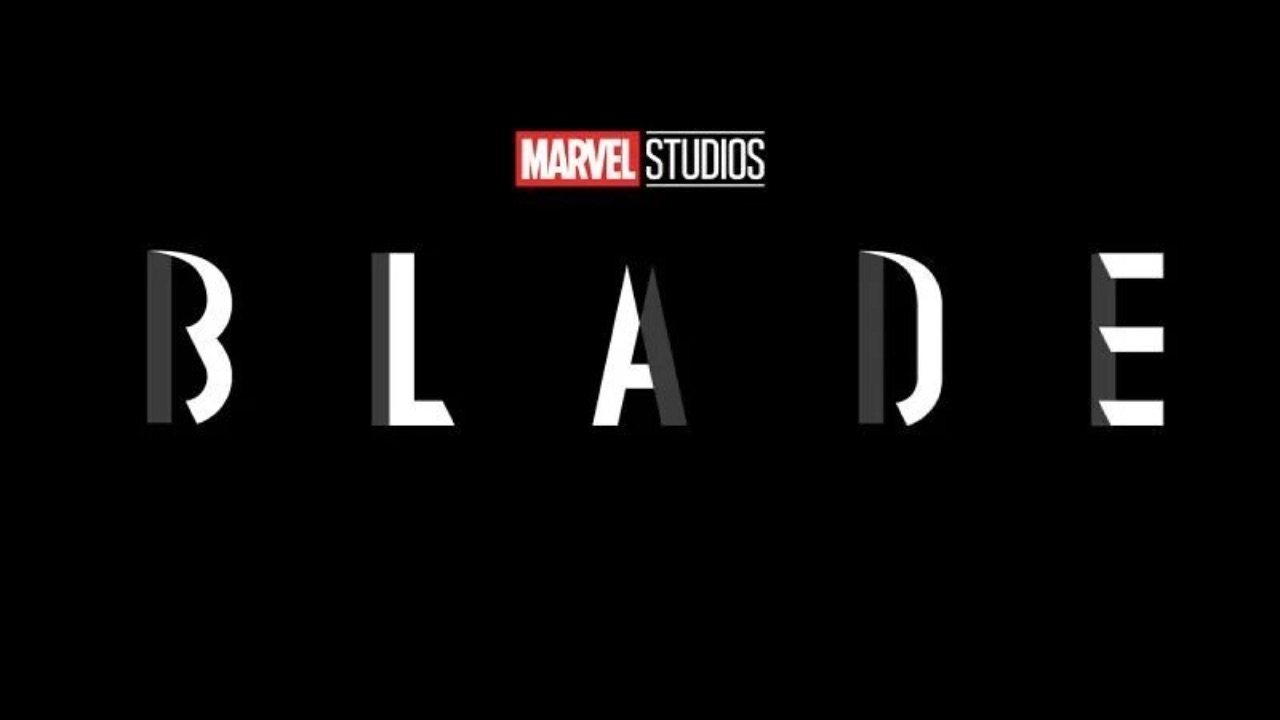 Blade movie in MCU has Mahershala Ali starring as Eric Brooks and it has a writer with filming set to start in July 2022.
Image Source: Instagram
It was in 2019 when John Wick co-director David Leitch expressed interest in making the movie for Marvel. The studio has a tendency to bring in directors with weird resumes for their films (it does not get any weirder than comedy writers, Russo brothers, directing two Captain America and two Avengers movies) and as of this date no director is attached to make the movie.
But in February 2021 we did get information regarding a writer who was tapped to write a story for Blade. Watchmen scribe Stacy Osei-Kuffour was hired as the only writer for the movie. With her comic book adaptation prowess and also the fact that she is the first black writer to write a Marvel movie puts her in prime position to tell the story of a black superhero, perfectly.
While the script is yet to be finished, Stacy is said to be reworking the story and the production has been delayed from September of this year to July of 2022. That will also push the release of the film, rumored to be in 2023. Though information on Blade is scarce, there was no mention in the Marvel hype video, we are still hoping for some concept images to come out this year with a trailer in 2022.
Make sure to keep it locked in with BAE mag for all the latest entertainment news.